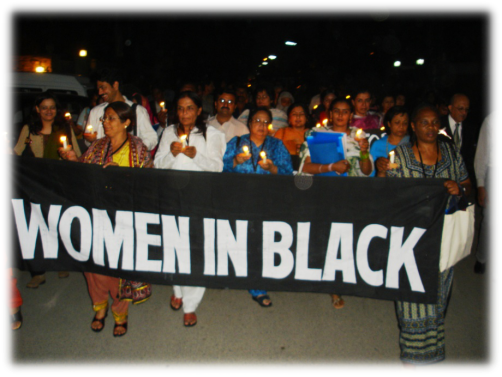 12 Mar

The World Court (AWHRC-Simorgh) CONFERENCE

Simorgh has been a member organization of the AWHRC since 1988,when it was formed in Bangkok to (i)examine and address the lacunae in the UN Charter of Human Rights from a third world perspective and (ii)to work regionally and locally for the rights of women and other disempowered groups.

The World Social Forum in Karachi, in March 2006, provided the opportunity to hold this event in Lahore as the 'Asian Human Rights Council,' which was holding the 'World Court' in Karachi would be there in Lahore. The World Court was thus held in Lahore for the first time immediately after the World Court was held in Karachi.

The World Court Lahore was held at Lahore from 29th to 30th March at the HRCP Auditorium. It was planned on the same lines as the first Lahore Court. It had witnesses and speakers who testified to the violence of war, wars of globalisation and wars against women all over the world. A panel of judges and jurists analyzed and commented on such situations. The proceedings were interactive and communication was facilitated by in-tandem translation-a task that was with great ability and good humour undertaken by Tahira Abdullah. Tahira Abdullah had previously been one of the translators at Lahore Court as well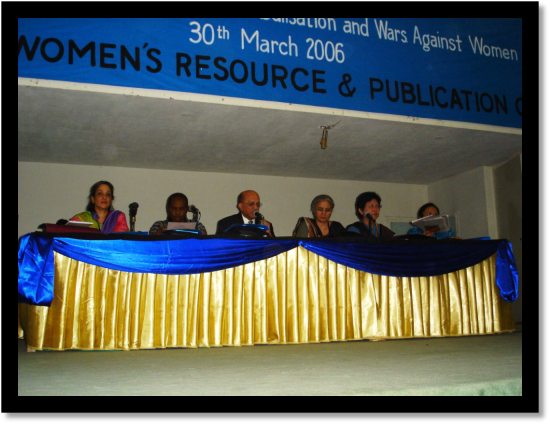 Speakers at this event included members of AWHRC and AWHRC members from Pakistan. To name a few; these included Corrine Kumar who was the International Co-ordinator of AWHRC; Shakun Mohini and Madhu Bhushan from India; Ita F.Nadia from Indonesia; Rana Mustafa from Iraq; Wahu Kara from Kenya; along with Najma Sadeque, Maruim Palejo, Tabassum Bhatti and Nighat Said Khan all of whom were from Pakistan. Overall the World Court Lahore was a successful event.