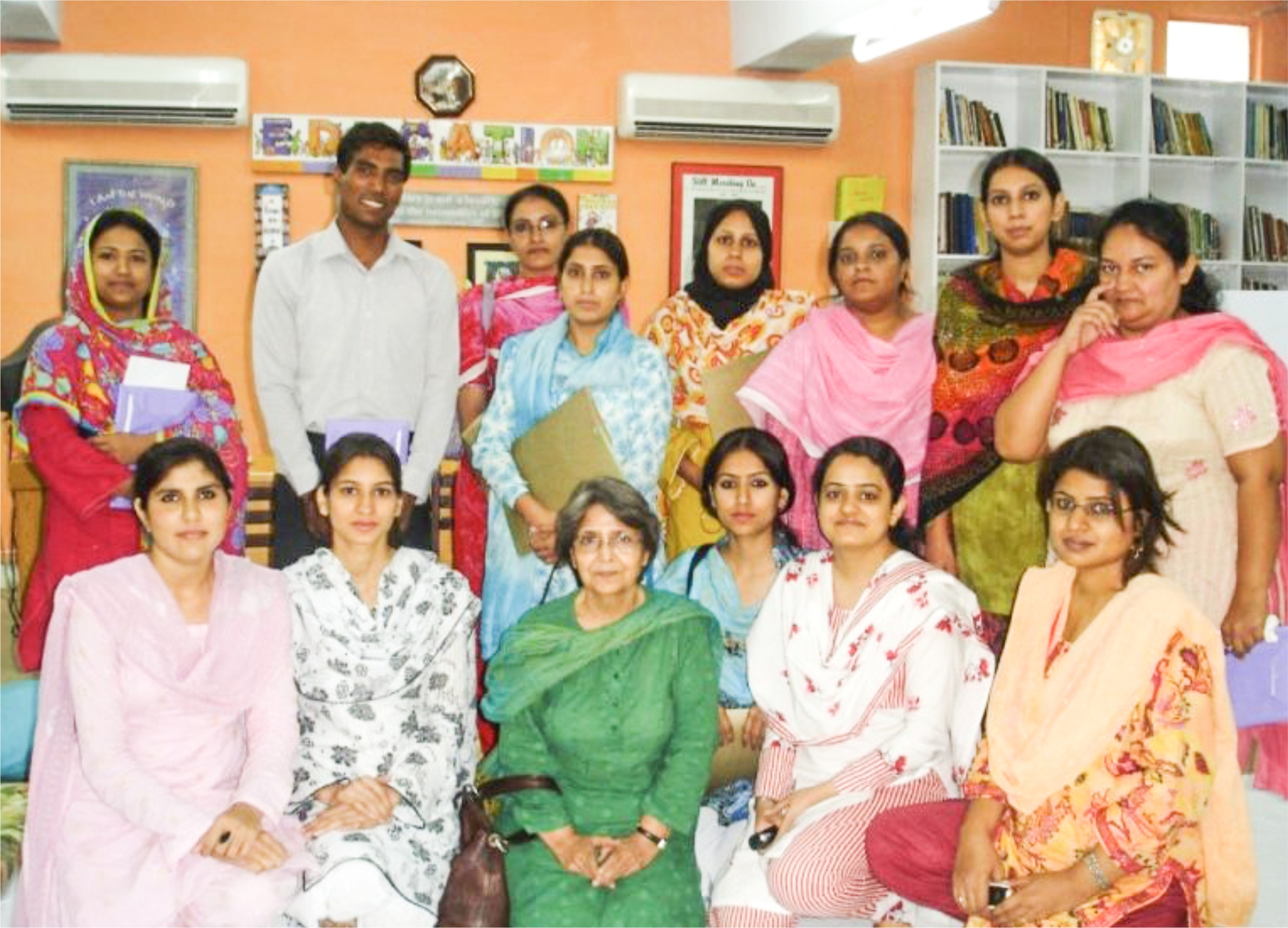 17 Mar

Partnerships and Networks

Lahore Grammar School System, Lahore: Lahore Grammar School (LGS) which now comprises a chain of school based mainly in Lahore but with branches in Karachi, Islamabad, Multan and Faisalabad, was found by group of women in 1976. Conceived as a liberal/ progressive coeducational venture, one year before General Zia-ul- Haq's military takeover linked to Pakistan's role as proxy in the US war against the USSR. Subsequent changes in the discursive field and the use of religion as power strategy, led to changes even before the school had started. Many of the founder member/ directors of LGS (Nasrene Shah, Samina Rahman, Saltant Bokhari) were also among those who founded Women's Action Forum (WAF) in 1981, in response to General Zia-ul-Haq's retrogressive agenda for islamisation and the imposition sexist laws such as the Hudood Ordinances, and the systematic denigration of women through a spate of media and educational policies aiming to erase women and non Muslim minorities from public spaces and undermine democratic institutions.

LGS was one of Simorgh's partners for the Human Rights School Texts Project and initial research, including discussions with students and sitting in on classes to observe student teacher interaction, pedagogy etc, was carried with the students and staff of LGS and St. Anthony High School. Other partners were Convent of Jesus and Mary and Aitcheson College.

Date: 3rd to 4th April 2009

Venue: LGS, Gulberg Lahore

Participants: LGS Teachers
Date: 1st to 3rd July 2009
Venue: LGS, Gulberg Lahore
Participants: Sanjan Nagar, ILM School, Care School system
St. Marry's Academy, Rawalpindi: This was Simorgh's first workshop for teachers in Rawalpindi. The request to undertake this activity was made by the school principal, Cecil Chaudhry whose relationship with Simorgh stems (i) from his involvement in Human Rights concerns and his engagement in minority affairs and (ii) his interest in and supports of Simorgh's Human Rights Education Programme in particular the Kaleidoscope Primers as Principal of St Anthony's High School, Lahore.
MISSING
Simorgh Centre, Yakki Gate, Lahore: Simorgh has been running a community based programme in Lahore's Walled City for the past five years. The main focus of our work has been on issues pertaining to gender based violence and awareness-raising with the view to helping women to organize against or deal with problems in their personal lives. Ongoing activities include legal literacy, life skills and skill development through spoken English Classes, writing job applications/CVs etc. Ethnographic research on various issues particularly those related to VAW is also part of our work in this area.
The decision to undertake teacher's workshop for women in the walled city was based on the knowledge that a large number of young women have either set up home based schools or tuition centres in their homes. This work enables them to supplements family income and gives them a modicum of independence; however most of them have little or no pedagogical skills and the quality of teaching in uneven. Themselves the product of a flawed education system, they undertake teaching on the basis rote learning with little or no attention to whether the children are actually acquiring the necessary reading, writing and comprehension skills.
These workshops were seen as part of the process of skill development and awareness-raining for those young women with outreach to children and older students while at the same time familiarising/ reinforcing human rights concepts and extending awareness outreach to children. Similar workshops on women's rights, GBV etc also held routinely at the Centre.
Date: 22nd to 24th July 2009
Venue: Simorgh Community Centre Yakki Gate
Participants: Home School Teachers