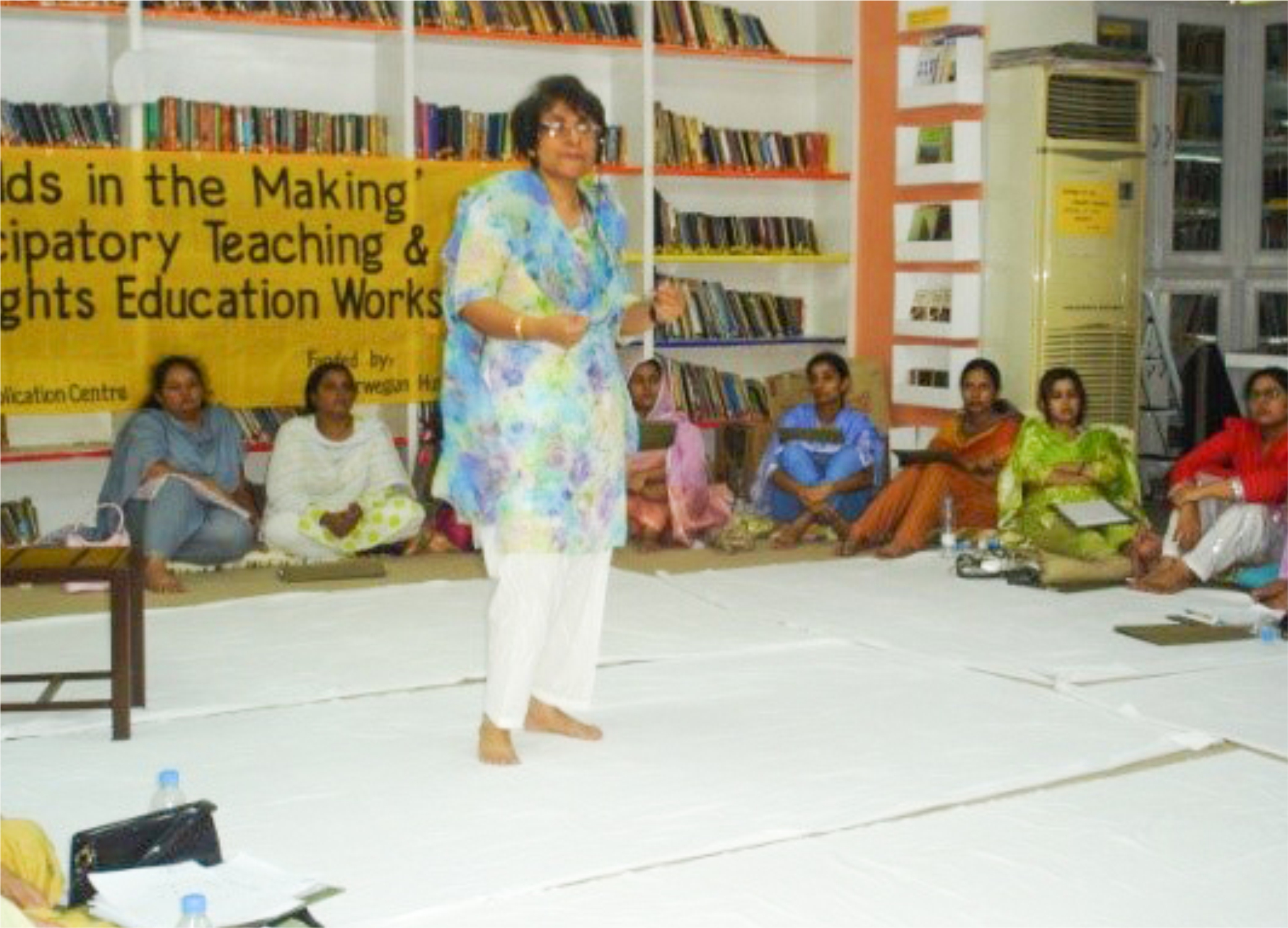 17 Mar

Simorgh's Teachers Education Project

This Project was one for teacher's education on Human Rights and Participatory Teaching Methodology through workshops with school teachers. In all 6 workshops were conducted to educate the teachers all of which came from different backgrounds/income sectors.These workshops were third in the series undertaken by Simorgh since 1997.Simorgh has been working on the topic of human rights education for school students/teachers for over 13 years now-this Project was a part of the series of this education Project as a whole.

Objectives:

To provide HR education /introduce participatory teaching methodology to teachers so as to influence their views of perceiving/experiencing the world thus enabling them to:
familiarize different age groups of students to the concept of HR's
to develop their capacity for critical thinking through the participatory learning process
to incrementally develop a cadre of teachers who are aware of HR concepts and are capable of undertaking similar exercises with colleagues.
Long term:
To incorporate a human rights culture through human rights education in the society.
Location:
Lahore based schools like Lahore Grammar School, LGS Junior School(boy's branch) Johar Town,LGS Gulberg III,LGS Ghlaib Market,LGS F.C. College Scheme,St.Anthony's High School,Convent of Jesus and Mary,Aitchison College, ILM Schools,Sanjan Nagar,CARE Schools,C.O.G.B Public School,CDG Primary School,Government Model Middle School
St.Mary's Academy in Rawalpindi
Simorgh's Centre at Yakki Gate, Walled City, Lahore.